Seigakuin University English Speech Contest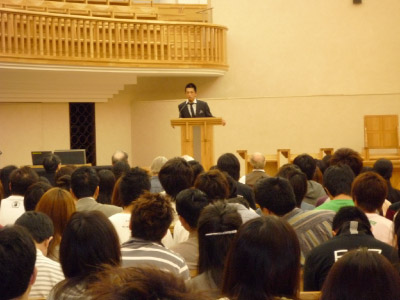 Mr. Kawahara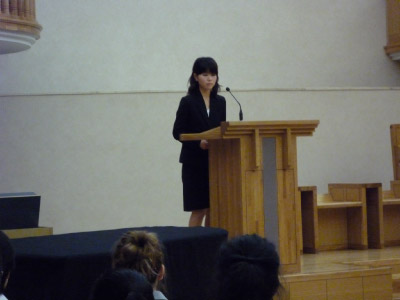 Ms. Shiratori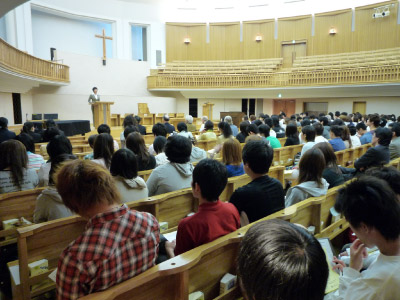 Ms. Lan
The Second Seigakuin University English Speech Contest was held on Wednesday, June 11th at Seigakuin University. Eight students who passed the preliminary screening gave their excellent speeches in front of more than 300 people in the audience.
The prize winners and their speech titles are as follows:

<< President's Prize>>
Mr. KAWAHARA Hayato, "Change for the Better"

Ms. SHIRATORI Eri, "We Are Special"



<< Chairperson of the English Education Committee's Prize>>
Ms. TU Shuo Yao, "My Belief"
<< Head of the International Division's Prize>>
Ms. FUJITA Aya, "Listening to My Heart"
<<Award for Effort>>
Ms. LAN Xiaorong, "My Future"

Ms. MAO Liya, "Family Love and Education"

Ms. WANG Huayi, "My Experience in Japan and China"

Ms. WARITA Chie, "We Are All Different and All Wonderful"

All the Participants