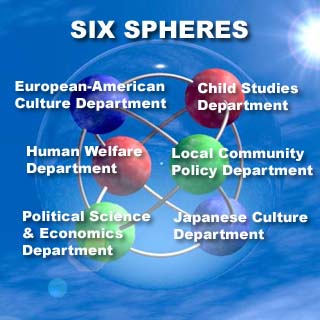 Based on the Christian spirit, emphasis is placed on educating the whole person.
At the same time that students are given a broad liberal education and a high degree of specialization, small classes make it possible to respect the individuality of each student. Students have a faculty advisor, and faculty members have set office hours.
Students grow and mature under the close personal relationship developed with the faculty members.
Seigakuin has earned the reputation of being a university that takes good care of its students, a school where students grow and mature.